Engraved cutting boards the perfect gift for anyone in aviation. The perfect gift generally tends to mean something unusual that you have never seen before and that would be perfect for someone with that interest.
Aviation is extremely popular, not only with flight crews that work in aviation but with family members involved and enthusiasts of all kinds. Below are gift ideas that you probably never thought of before. We listed them out with an explanation and our test results of our market research. So what does aviation market research mean in regards to this article? We take them to the airport and talk to the people we work with and get their opinions. That is about as real as it gets. Sure your mileage may vary, but we put a lot of work into asking people in the field, exactly what their opinion is. The good cutting board designs we keep, the ones with neutral responses we eliminate.
images with alt text "customed engraved aviation cutting boards" and "aviation gifts"
Bamboo Cutting Boards
So why do we use bamboo instead of other woods? Bamboo is super hard and is the perfect material to make a cutting board from. They are also super easy to clean and take care of. The pricing of bamboo cutting boards tends to be a bit lower than traditional hardwoods. But the real beauty is in the custom engraving, these bamboo cutting boards engrave much better than traditional woods for the money. There are natural striations in the wood that add to the charm and vintage appeal. When you combine all these factors, we decided that bamboo would be the ideal material to be laser engraved.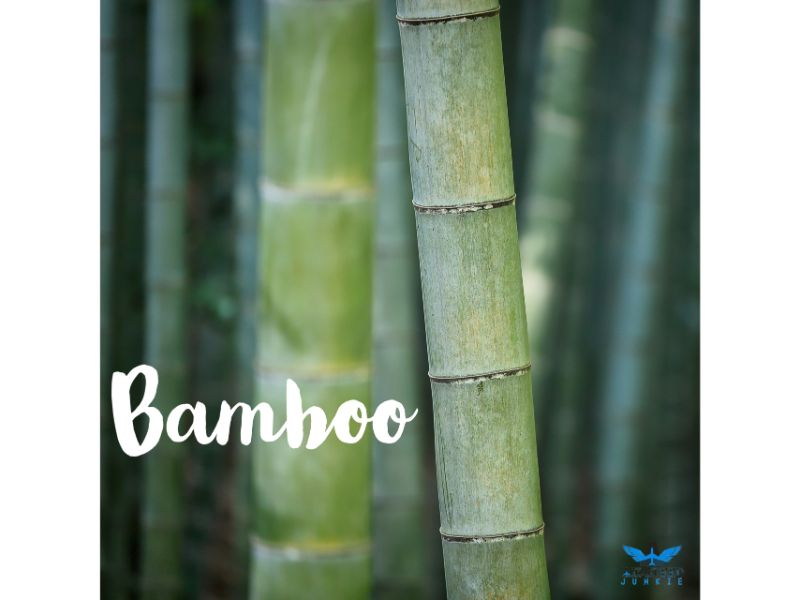 custom engraved
laser engraved cutting boards are engraved on a laser engraver.
This is a really fascinating process that converts a vector art aviation design and engraves it onto the bamboo cutting board. The process is permanent as the laser burns the design into the wood with amazing accuracy and detail.
Hand Wash and Care
All Cutting boards need periodic care and these are no different.  Occasionally pending the amount of use you will need to reseal or "oil" your board.  You can use a variety of cooking oils such as vegetable oil or a sealer that is kitchen safe. 

Hand wash this item only

If design starts to fade you can darken it by applying a layer of linseed oil to the top of the board.  Let dry thoroughly 24 hours and then hand wash and put a light layer of vegetable oil over the top.

Make sure to clean all inlay where design is engraved, there will be a slight divot where the design was engraved (burned) into the wood.  These areas can attract food and waste if not thoroughly hand washed after use.
Cutting Board Brands
There are a lot of brands out there on the market today. Chances are the bigger more well known brands stay away from any type of custom theme. The reason being they do not have the time nor resources to figure out what a smaller niche like aviation is all about. Why choose someone who does not know aviation and people who work in aviation? This is our competitive edge and compels customers to by our engraved cutting boards again and again. We work in the field, we know what people like and we stand behind our aviation designs.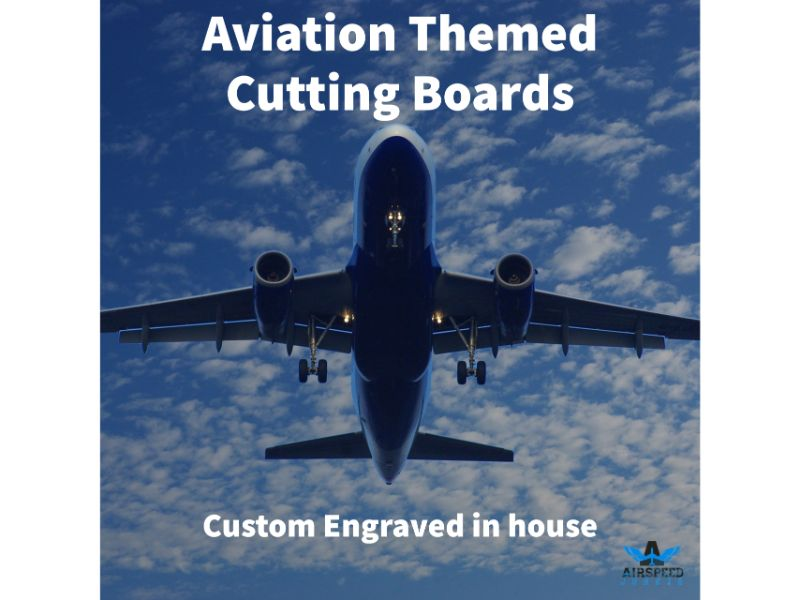 FAQ's
Do people use these aviation cutting boards or just look at them?
From the feedback we have gathered, most people buy the cutting boards for the aviation themed design and then we are told that they are so nice, they have a hard time using it. Most of the time people flip the cutting board over and use the non engraved side for any cutting work and then save the engraved side from wear and tear. We have also heard of people using the cutting boards for decoration in the kitchen or in a bar area instead of their intended use. They actually make very nice pieces for decor. We actually take that as a compliment and hope you enjoy the aviation theme of our cutting boards.
Is there a difference in laser engraved and just regular engraving?
Most engraved cutting boards today are engraved using a laser engraver. There are a few cutting boards that are made with a cnc machine which more or less carves the wood instead of cutting it. This makes for a natural carve but does not create a darker line over the artwork. Carved boards are often back filled to create the contrast. This is very common in harder more expensive woods such as maple or walnut. Walnut wood naturally is so dark that it has to be backfilled to allow for any contrast. Bamboo is a great wood for cutting boards and requires the least amount of work, which translates to cost of the product.
What kind of wood?
The best woods for cutting board construction are always going to be of the hardwood variety. That would include Maple, Walnut, Mahogany, Purple Heart, Teak and Beech. Although Bamboo is not technically a wood, its hardness qualities make it a very good choice for durability.
How many business days do you ship in?
Our cutting boards tend to ship out very quickly, sometimes the same day they are ordered. If there is any personalization to be done, that can add a day or two to ship times. Keep in mind shipping times to your house are a different story. Our shop is based in Florida and if you live in Washington state and expect delivery in two days, you will be disappointed. Most cutting boards ship via Priority Mail or UPS ground which ever works best for your area.
What if my flight attendant friend does not like it?
There are enough aviation gifts that we feel confident of you finding one you like. The majority of our cutting boards are designed with flight attendants in mind since they are most likely the primary user of these types of gift. The best part is our constant desire to add new lines. We just can resist and are always getting new ideas from our customers as well as inspiration that we get while working in aviation.
Will pilots like flight themed cutting boards?
We have heard rave reviews from our customers about our aviation gifts. We have not experienced a single return and have received a lot of 5 stars ratings.
Do you have any more airplanes?
If you don't see something that you are specifically looking for, just ask us. We may have it on the design bench or we may be able to create a personalized cutting board just for you. Names can be added as well. We are always on the look out for a new design so dont be afraid to use the chat button on the lower right hand side of the page.
Can you customize my gift?
Certain cutting boards have space for extra customization such as names. Sometimes the design just barely fits on the cutting board. If you want something added please send us a chat request or use the email. Currently we cannot change artwork, those designs have been developed and tweaked over time and involve a lot of detail. The most common request is names and dates or well wishers for someone retiring from aviation.
Do all the cutting boards have an inlay?
We currently carry to sizes of engraved cutting boards. 12 x 8 and 14 x 10. Only the smaller 12 x 8 sized cutting board has the inlay. It is just a different design and the larger cutting board does not have it. We cannot add it to the larger bamboo cutting board either, sorry.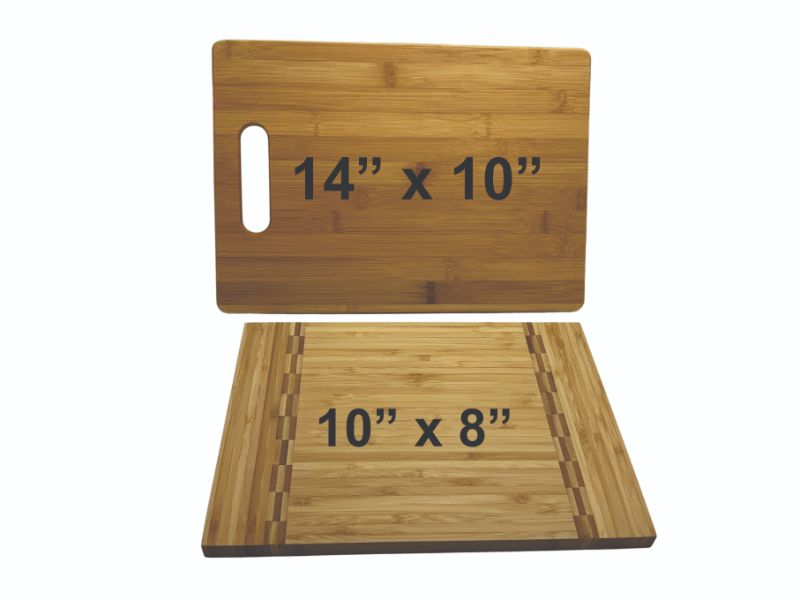 Can you do bulk shipping?
We can do bulk shipping no problem. If you are interested in this option please contact us directly through the chat button or via email. The normal checkout process will not incorporate a custom shipping number so we will have to send you an invoice to make this happen for you. Many companies have ordered in bulk as aviation gifts for the holidays. We can laser engrave names and dates on any of products to create a true personalized cutting board.
We are looking for custom personalized cutting board in bulk for gifts for our employees, is this something you do?
Our custom engraved aviation cutting boards: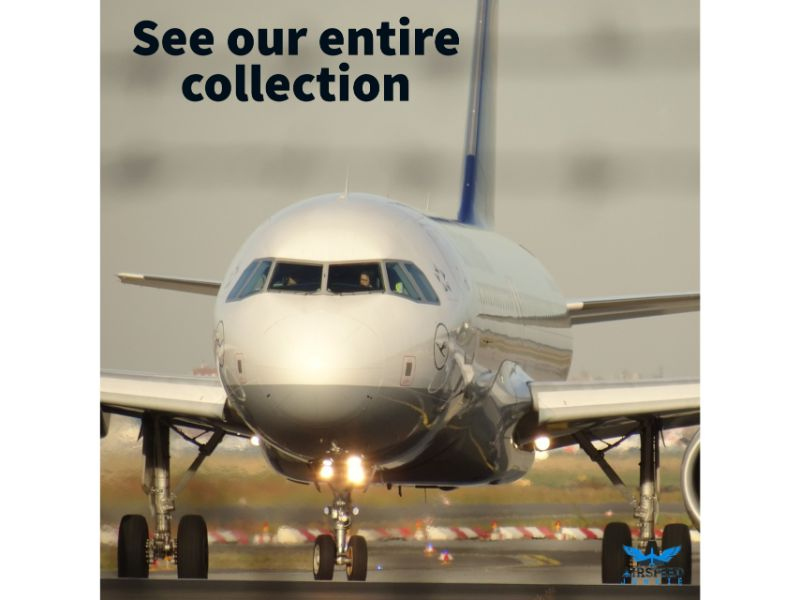 Takeoff Cutting Board for Aviation Fans
This cutting board takes a bit longer to make because it has some really great details. It makes a great gift for anyone interested in airplanes and aviation. It is a custom flight design that is quickly becoming very popular.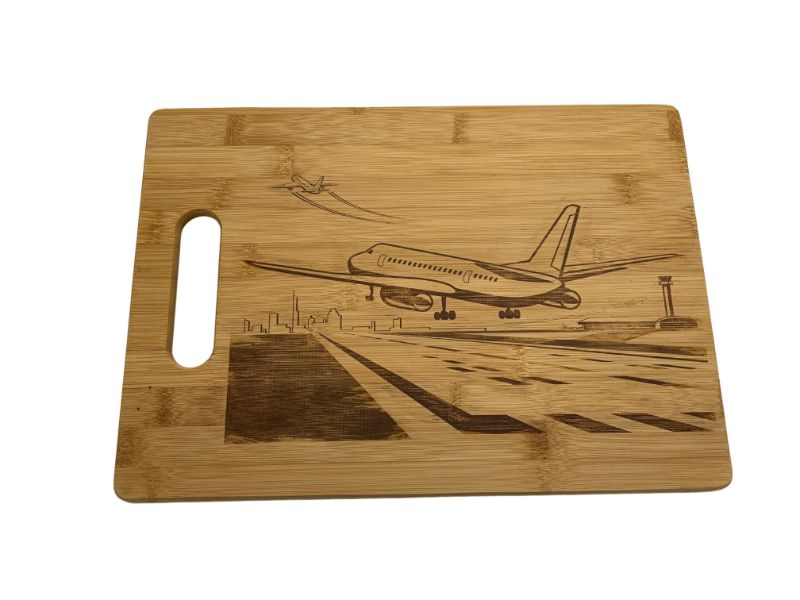 Live to Fly Aviation Cutting Board for Flight Crews
The live to fly cutting board is a classic engraved design with an aviation theme.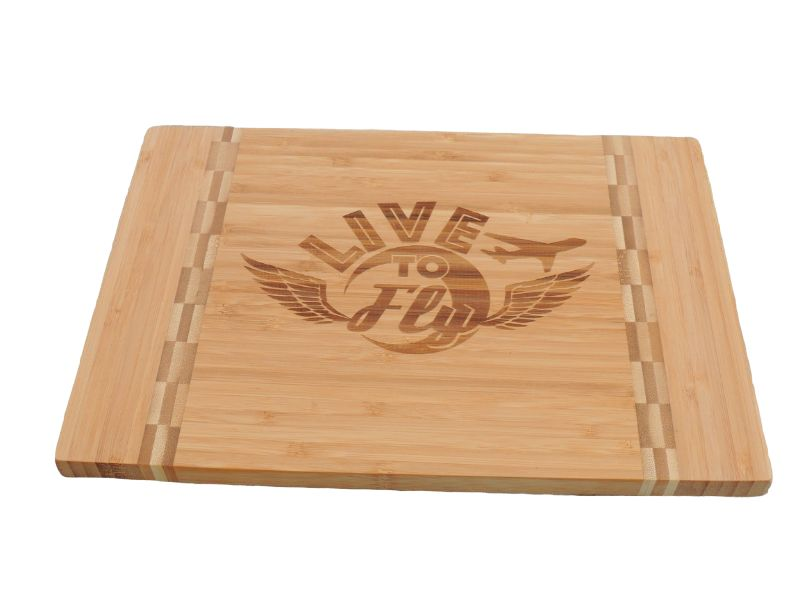 Jets, Personalized Cutting Board
The jets cutting board is the best selling laser engraved cutting board. It is available in both sizes and is simple in design. But the simplicity tells a story without going over board. We have received lots of comments and photos of people who have used the cutting board on the beverage cart of the airplane as well as a coffee station at home. It makes a great conversation starter and we would love to see how you use it as well.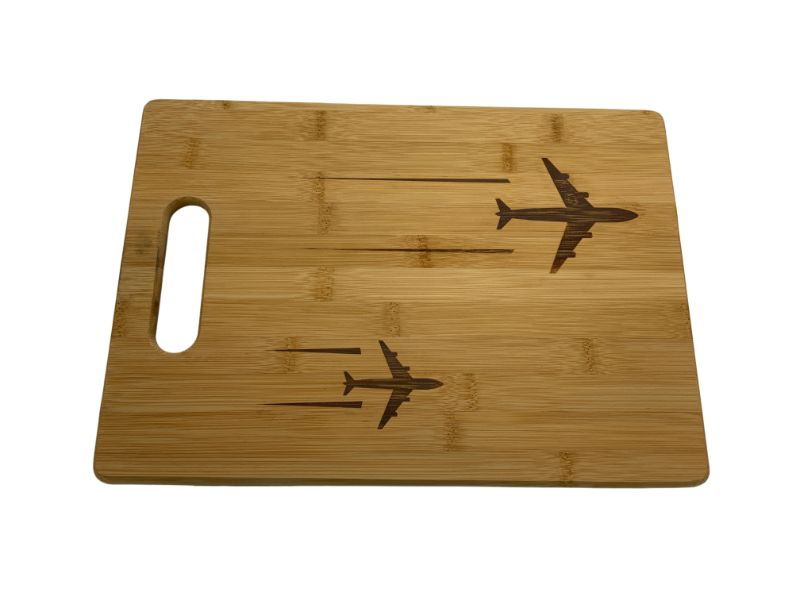 Fly Girl Aviation Engraved Cutting Board
The fly girl cutting board is the perfect gift for cabin crew members. There are lot of flight attendants who have given themselves the nick name of fly girl, so this aviation gift usually is a home run.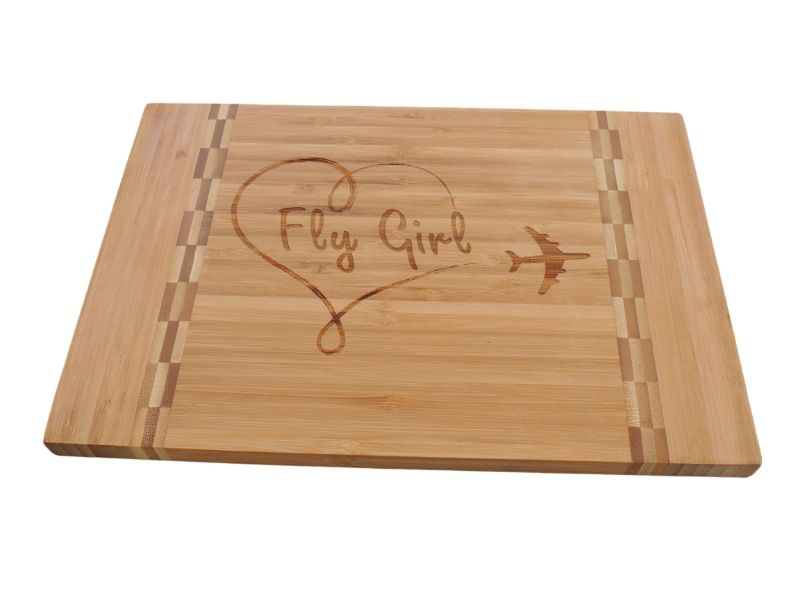 Our Best Selling Aviation Theme
The live fabulous cutting board has amazing details in the graphic. We tested this one extensively at the airport by asking a large number of crews what they thought about this design. If a gasp counts as a positive reaction, then we are doing well. Most immediately ask where they can get one. If you are thinking of buying one for a friend and they are a flight attendant, then you cannot go wrong here.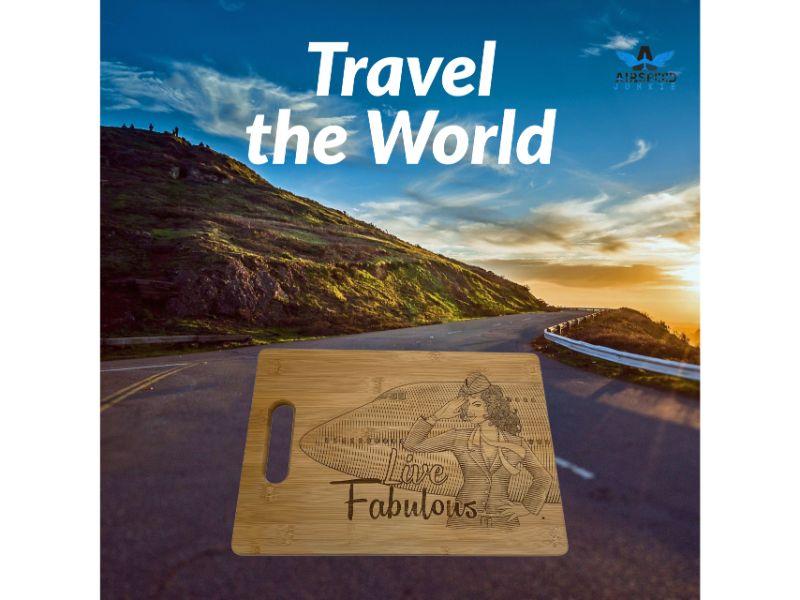 Vintage Compass Aviation Laser Engraved Cutting Board
This is a classic aviation design for a cutting board. It is simple yet the graphic has an amazing amount of detail. It is definitely not modern and appeals to aviation fans as well as maritime enthusiasts. This one is available on the smaller cutting board and has room for some personalization if you want it.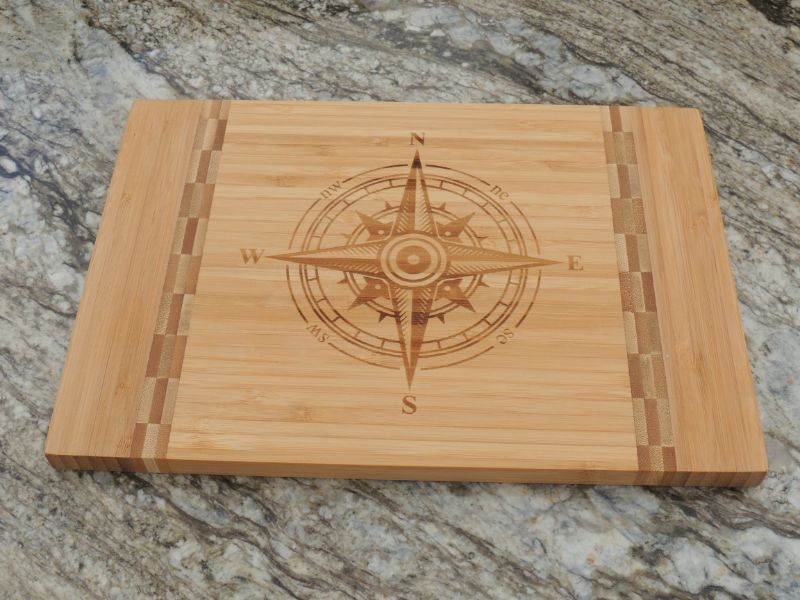 Aviation Cockpit Cutting Board
This is a simple cockpit graphic laser engraved onto bamboo for a really neat aviation themed cutting board. Pilots love this one and it makes a great gift during the holidays. This is one you really do not see anywhere else.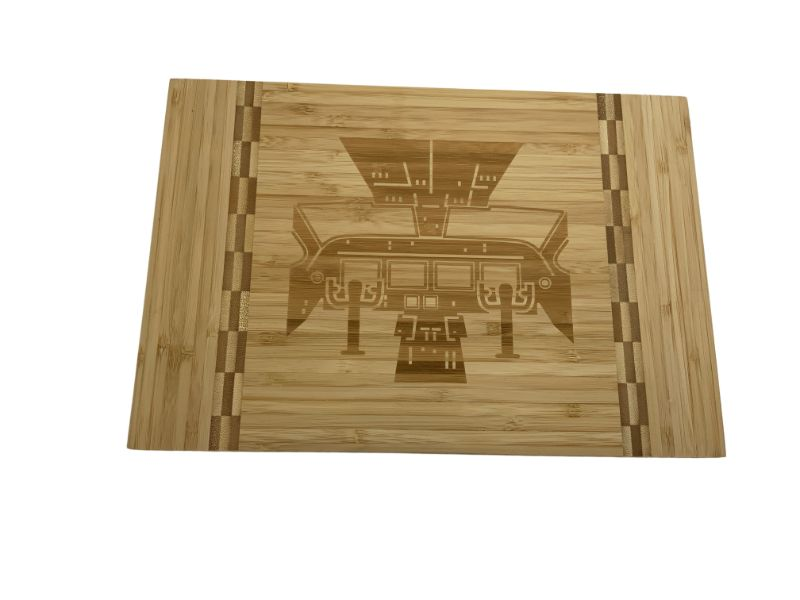 Vintage Flight Crew Cutting Board
Our first vintage design for flight attendant gifts and still a classic. Perfect for older cabin crew that love the glamourous look of vintage.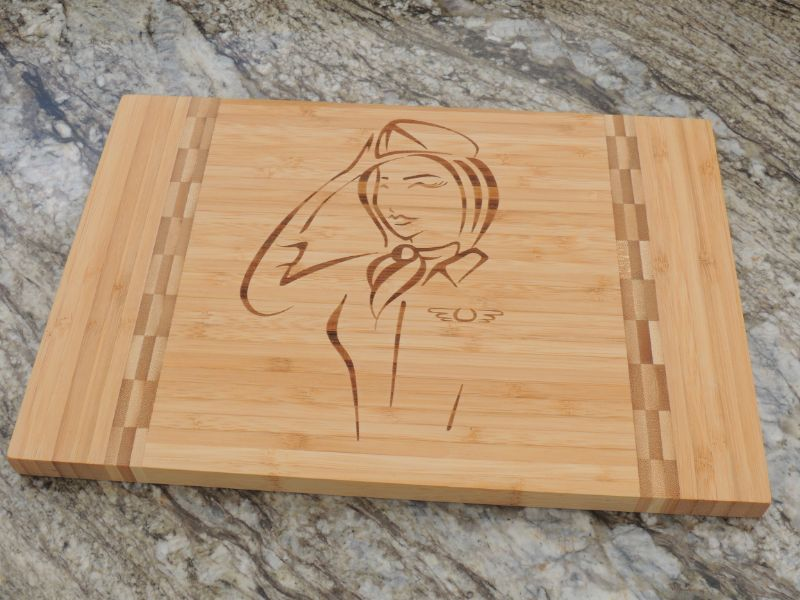 Runway 24 Aviation Cutting Board
One of our best sellers due to the realistic graphic depicting runway 24 with a heavy jet on departure. Looks good on the smaller cutting board too.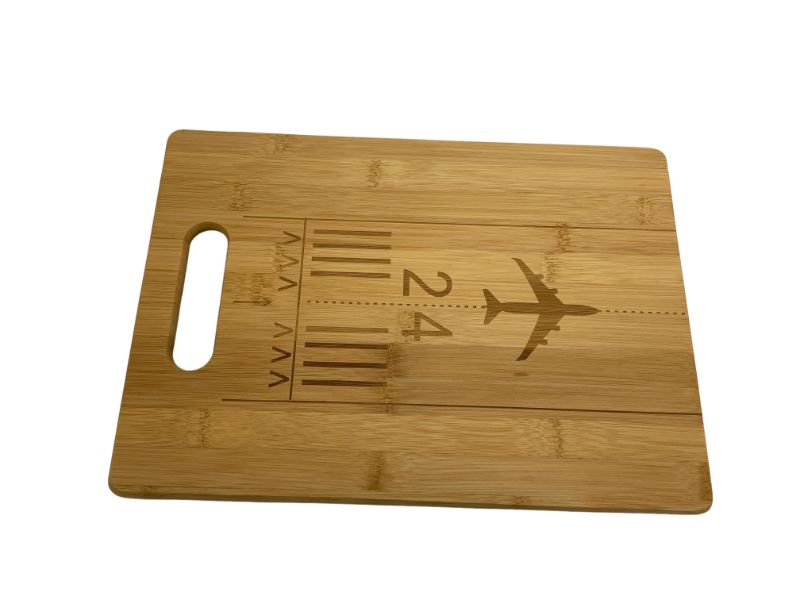 Airplane Hearts Custom Engraved Cutting Board
There are two things that the people in aviation love, its airplanes and anything decorated or designed around the aviation theme. This is a favorite amongst flight attendants and customer service agents in the airline industry.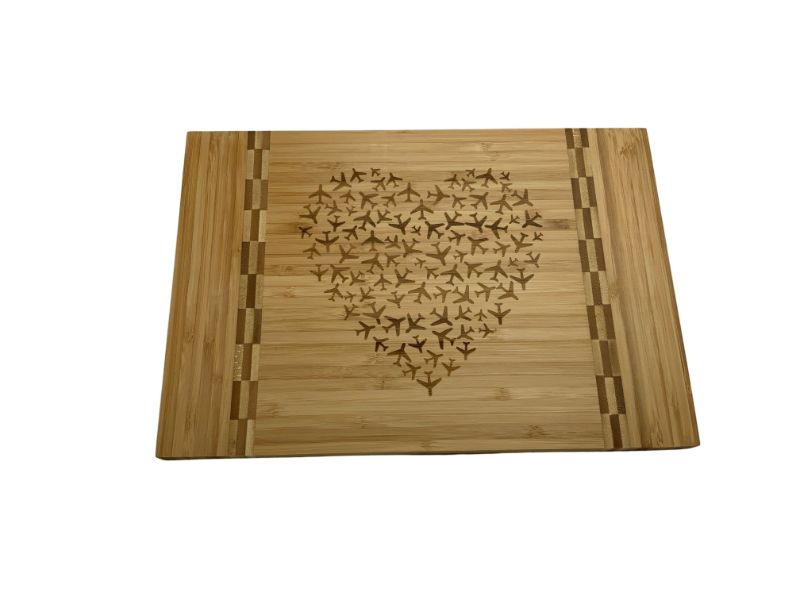 Vintage Aircraft Cutting Board
Inspired by vintage aviation design and captures a rugged look that appeals to anyone interested in a classic look.
Airline Life Cutting Board
Airline life is best suited for those working in the airline industry.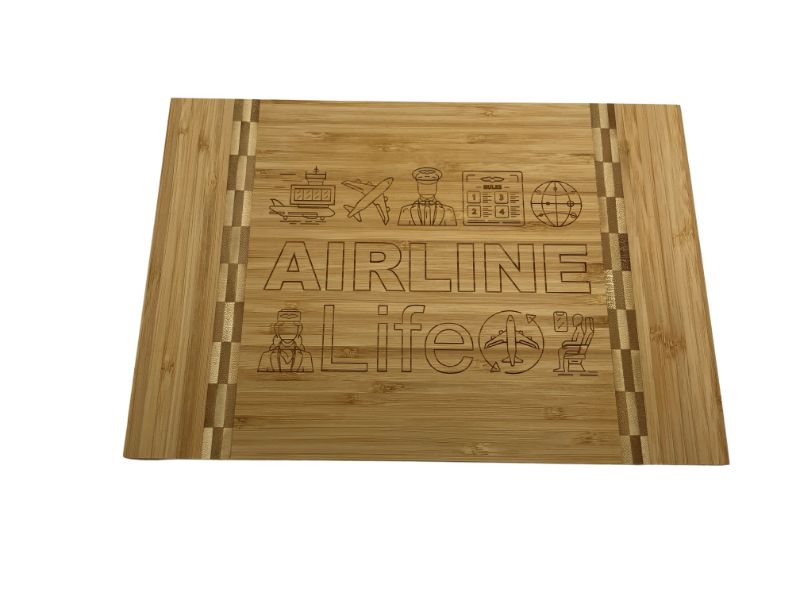 Best Selling Designs That are Not Aviation Related: